---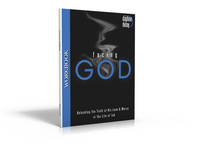 This workbook was designed to help you have an interactive approach to the truths found in Facing God: Unlocking the Truths of His Love & Mercy in the Life of Job. Too often, readers relate to the author but never really look in their own heart. Instead, they gain head knowledge, but little heart change. The questions in this workbook will help you look within by challenging things such as:
What is my belief system?
Why do I think this way?
How do I replace lies with truth?
At the end of each workbook chapter, you will also find a reference of scriptures used in the book chapters as a handy study guide for your own personal time with God in His Word.
This workbook is perfect for both individual and group study.
---
Email us for discount pricing for Bible Study groups
Leading a Bible Study group? Use this FREE Leaders Guide
Use code MMFREE in the discount box at checkout for free shipping